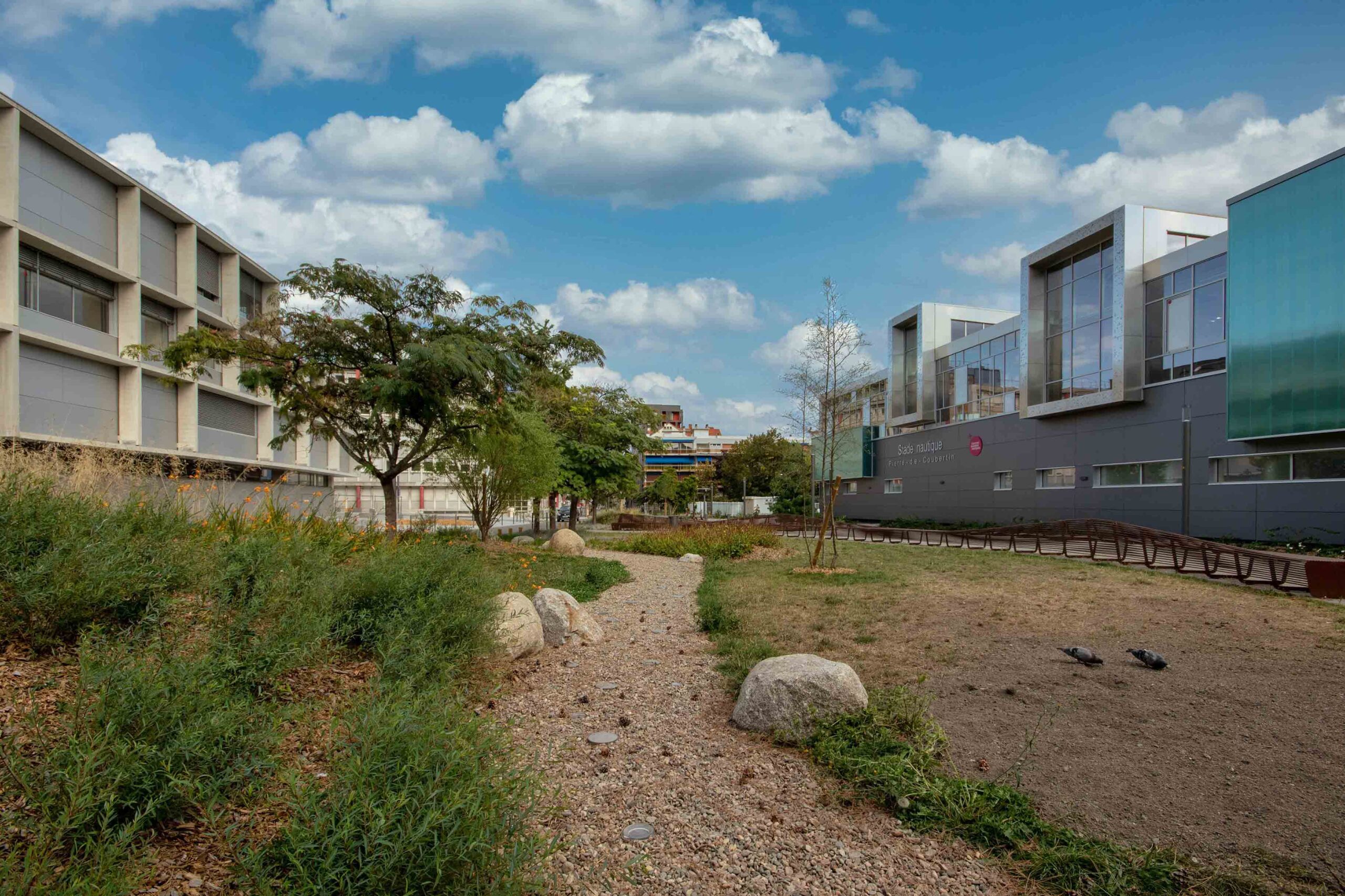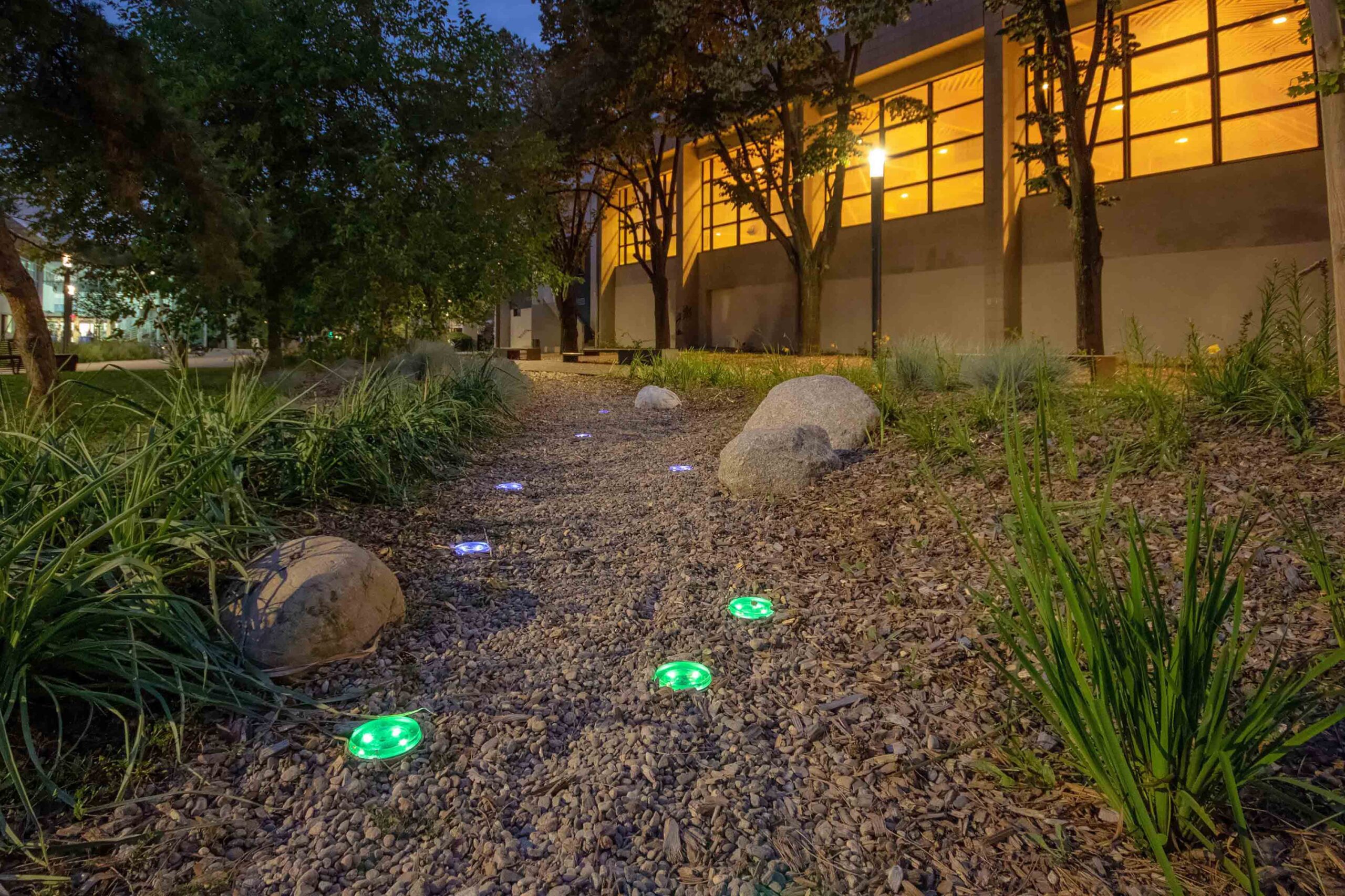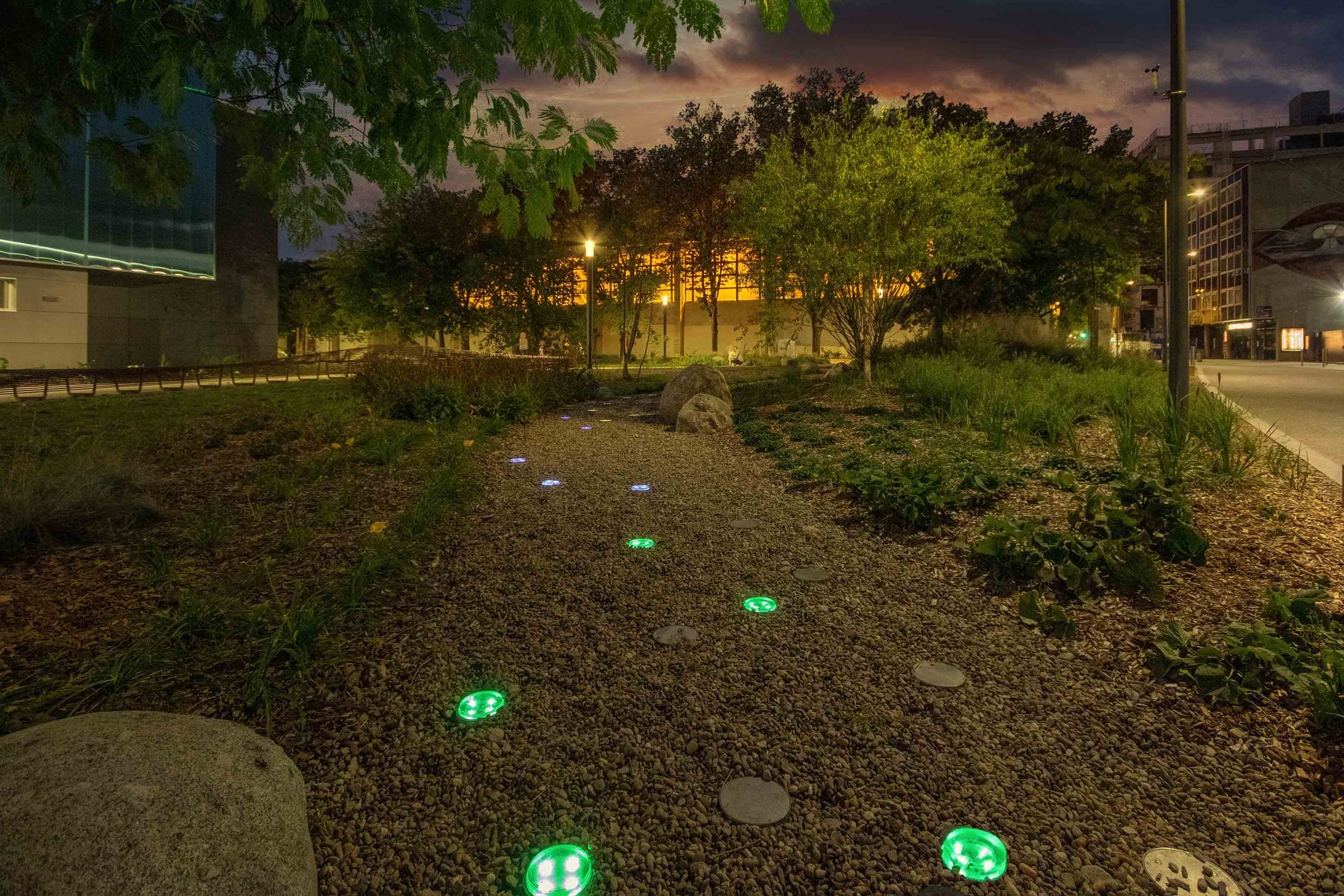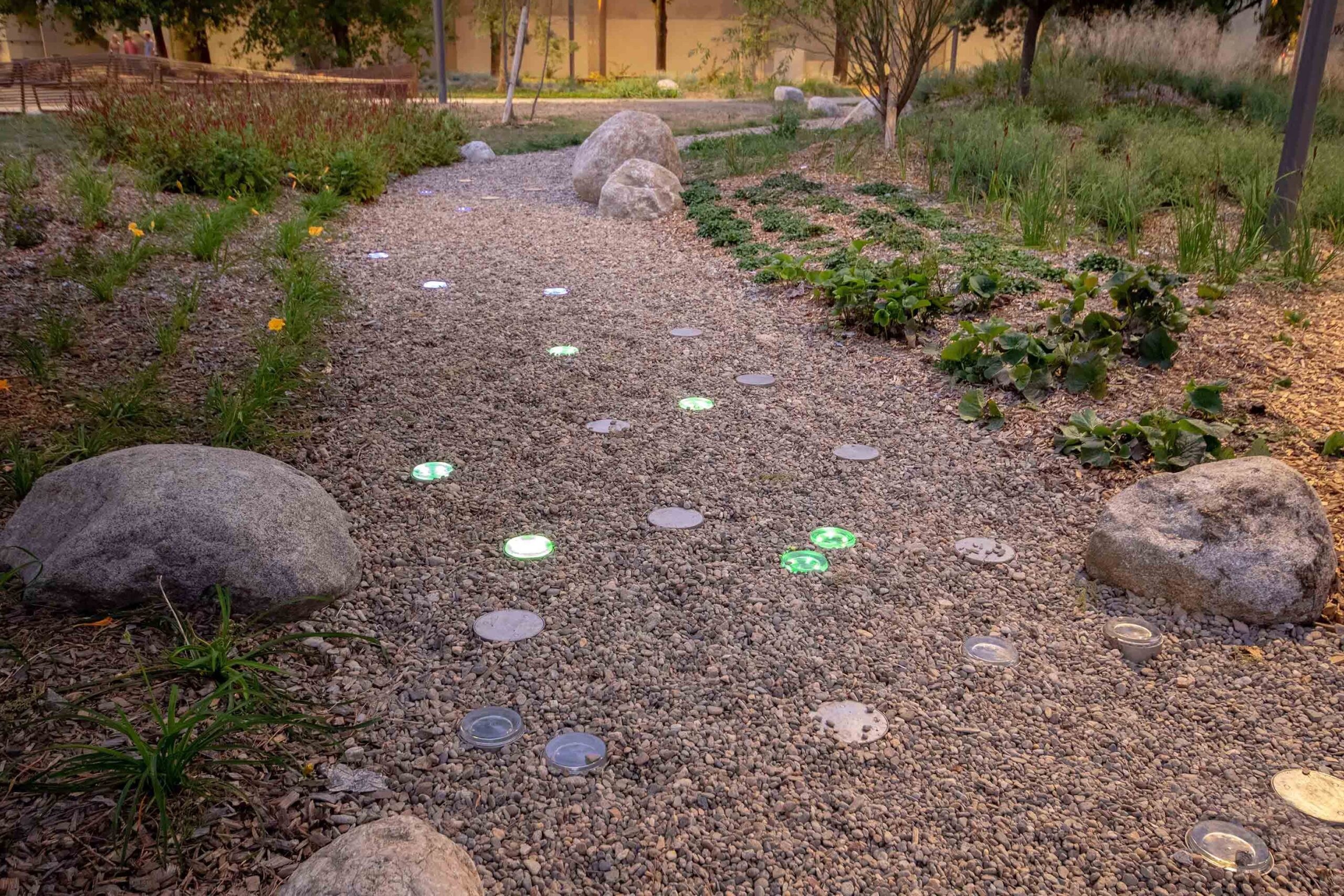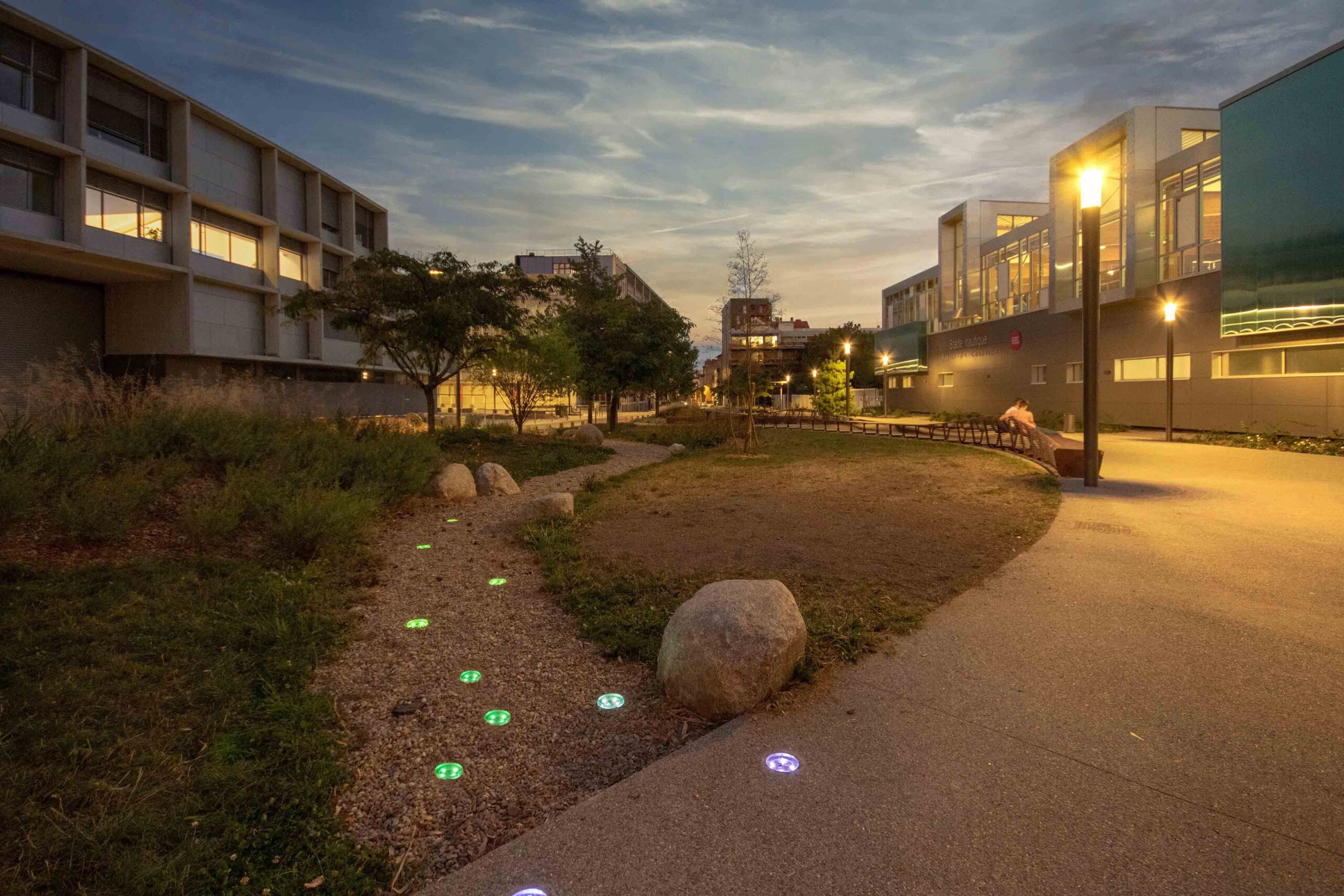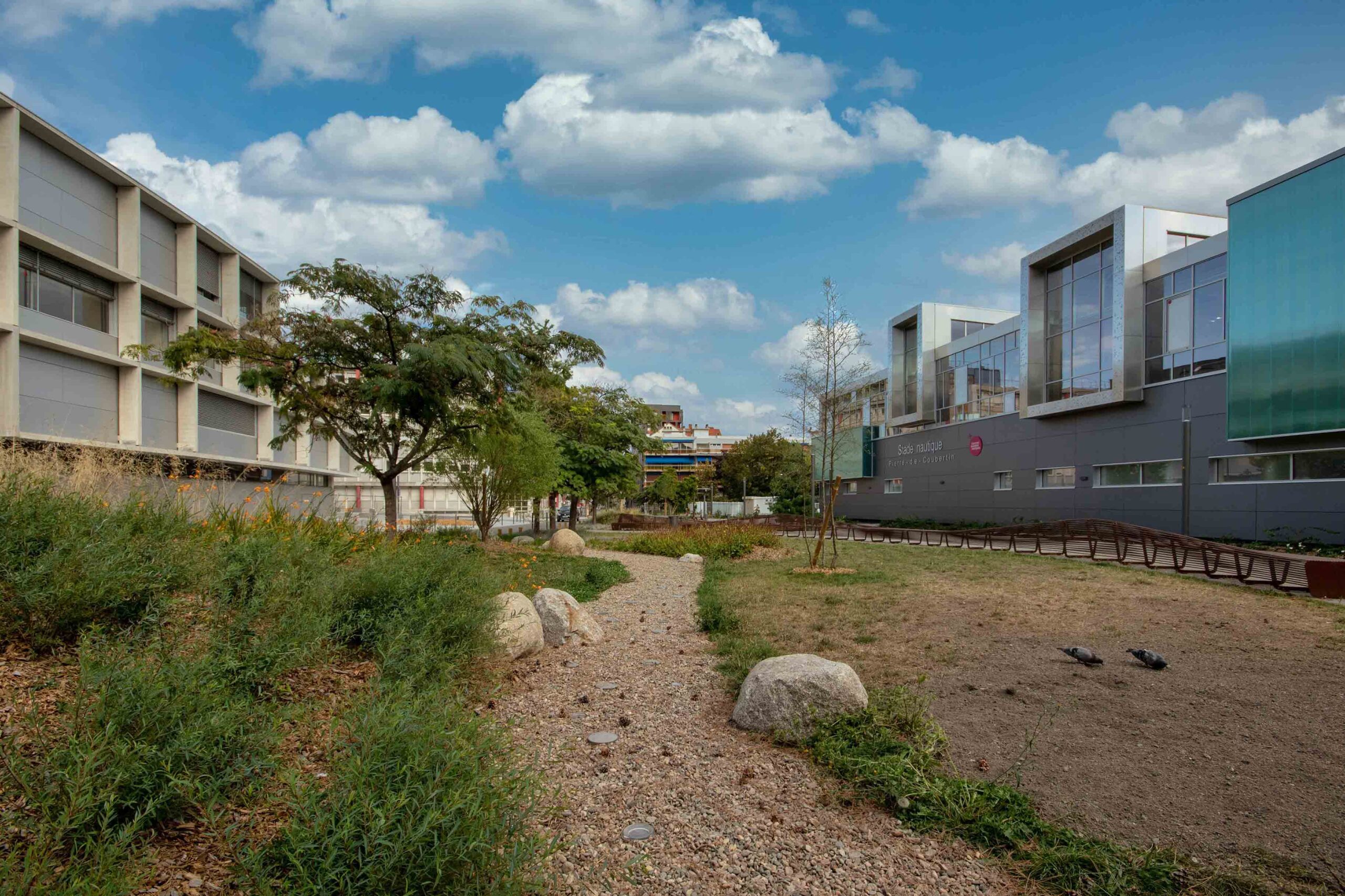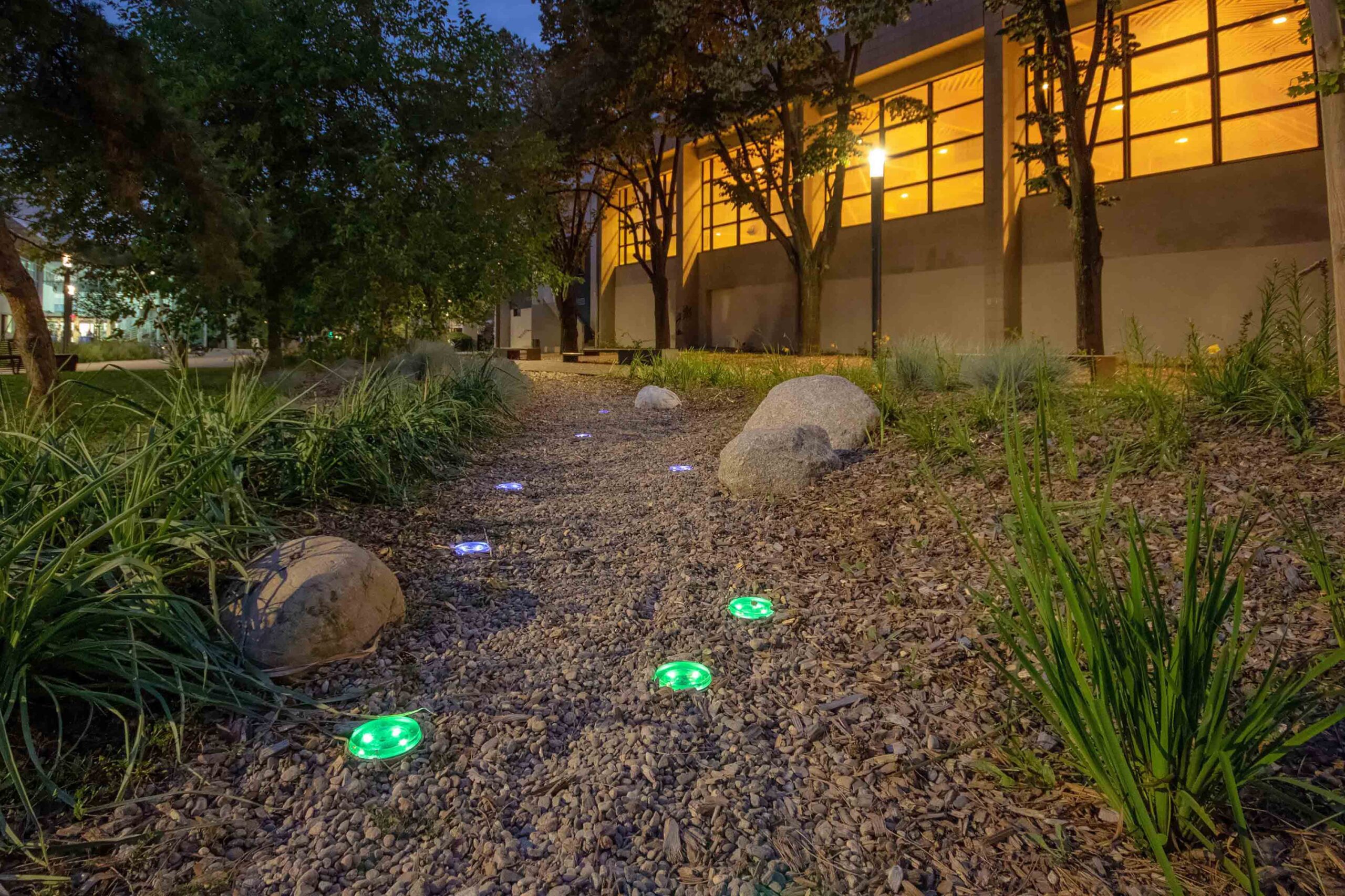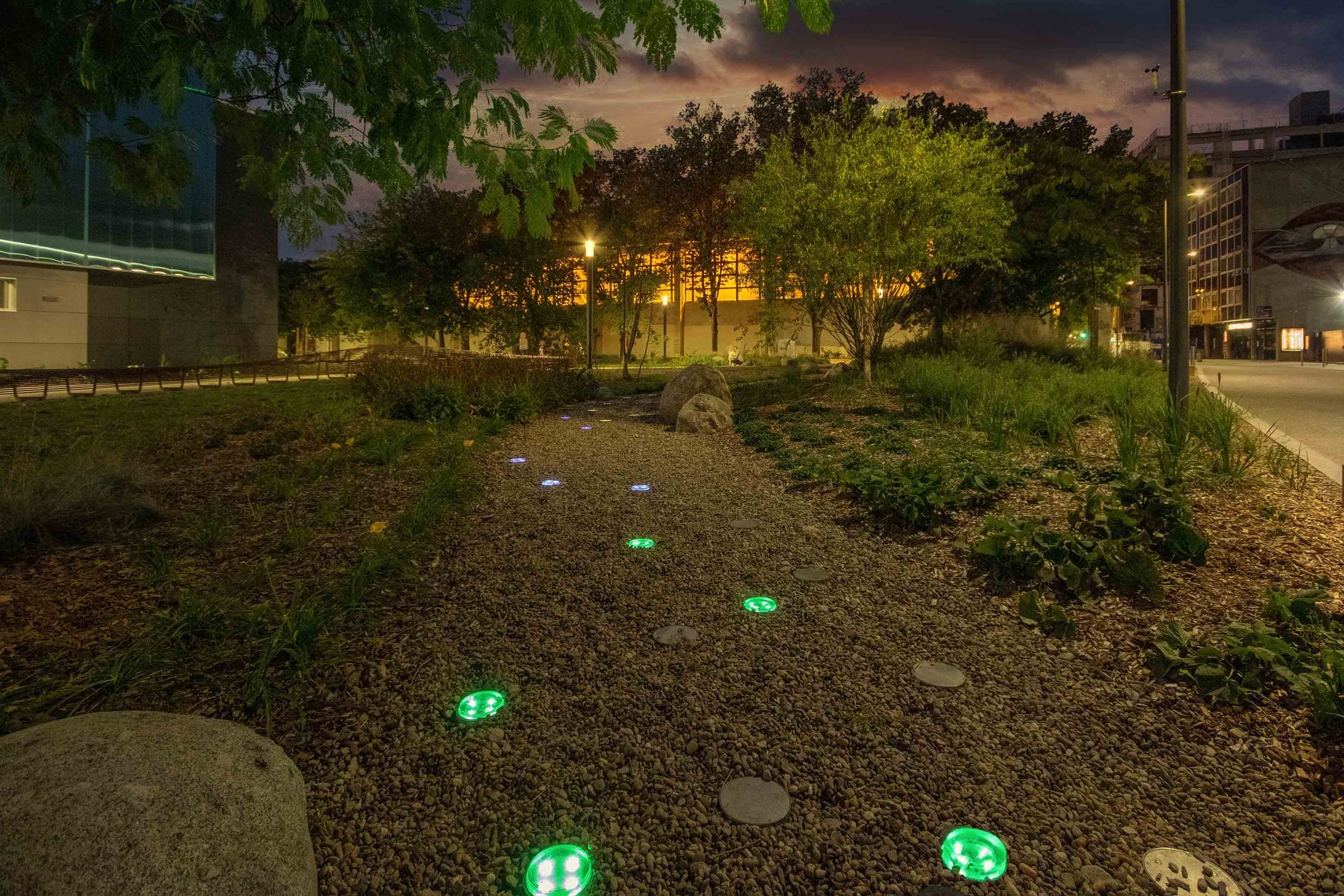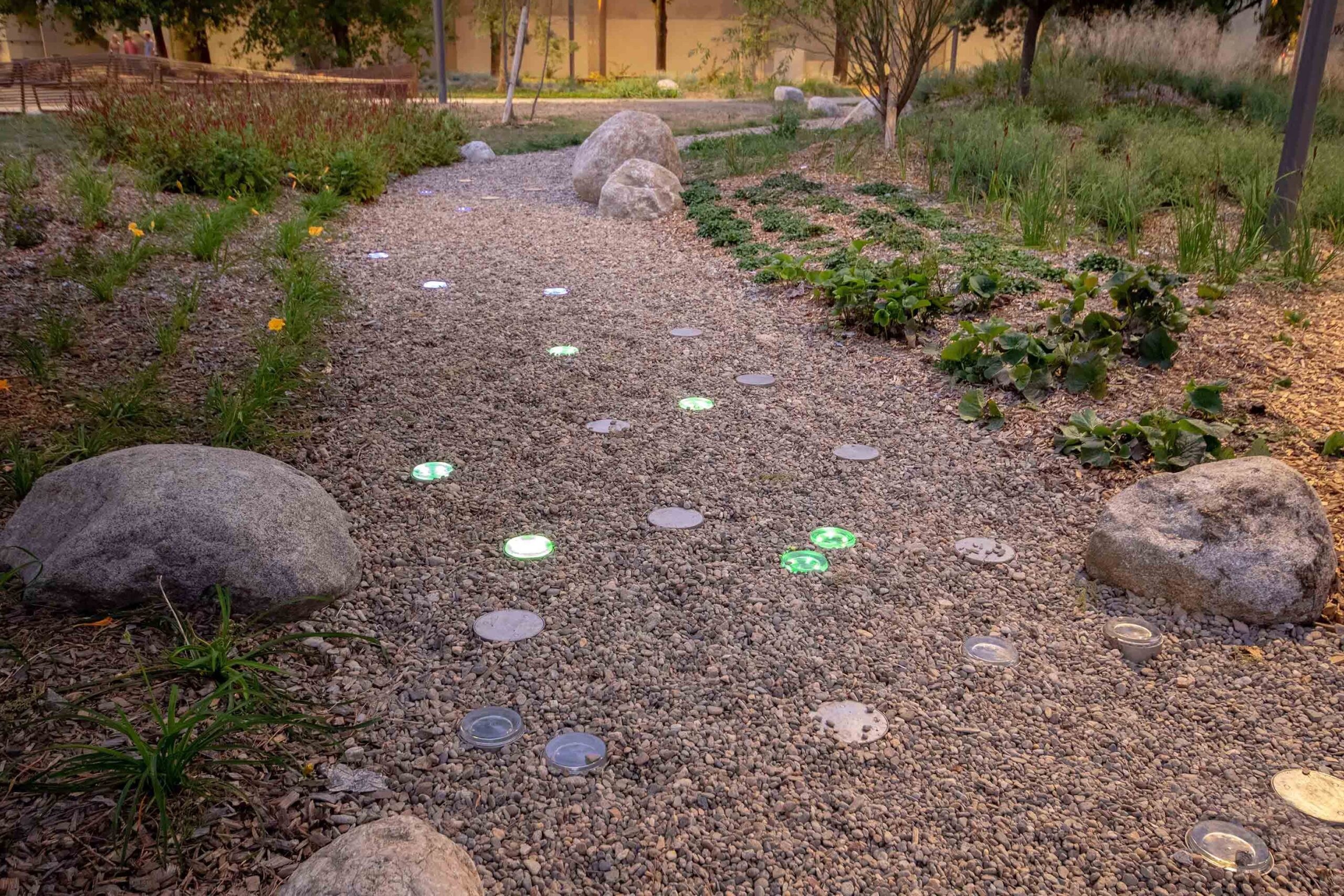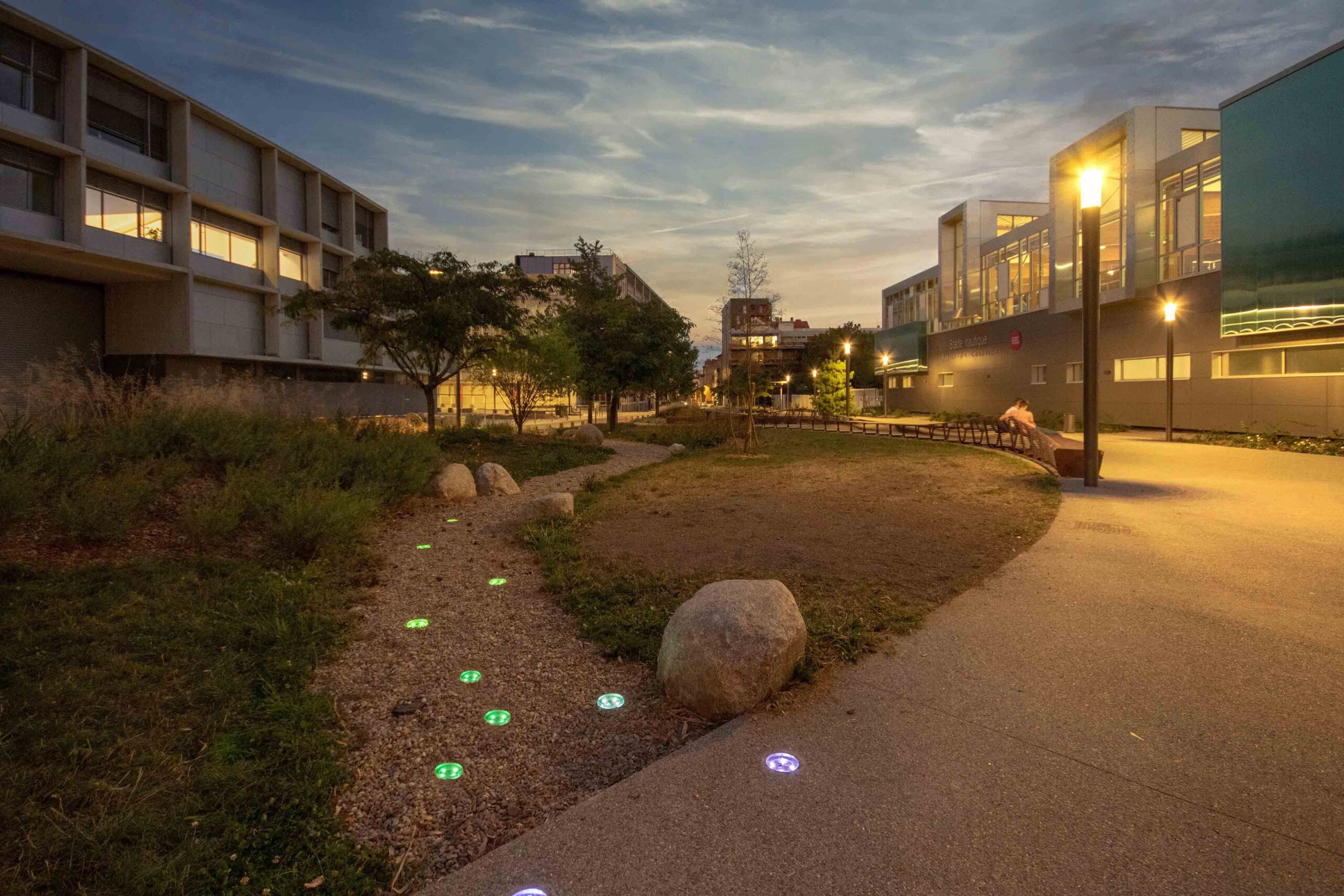 Luminous river of Clermont Ferrand
Lighting designer: Dominique Colinot
Location: Clermont-Ferrand, France
Products:

Crystal

Project management: Clermont-Ferrand City Hall
Installer: Nicolas Bostmembrun, L'Entreprise électrique
Pictures: Noël Gautier
Detail:
The city of Clermont-Ferrand wanted to get a new and special stream: a luminous River. Thanks to Nowatt Lighting's Crystal studs Mesh, a stream of light designed by Dominique Colinot now illuminates the city.
Thanks to our Mesh technology, the Crystal solar studs coordinate to give the effect of flowing water.
The studs light up and change color at regular intervals, forming a green and blue wave. The Crystal studs used for this project communicate with each other thanks to the Nowatt Mesh network. The Mesh network allows the studs to operate in a synchronized way and thus create 100% tailor-made scenarios.